Above: Elliptical 38 linear foot bi-level desk unit built of African Mahogany hardwoods and veneers. LED task lighting illuminates the hardwood work surface.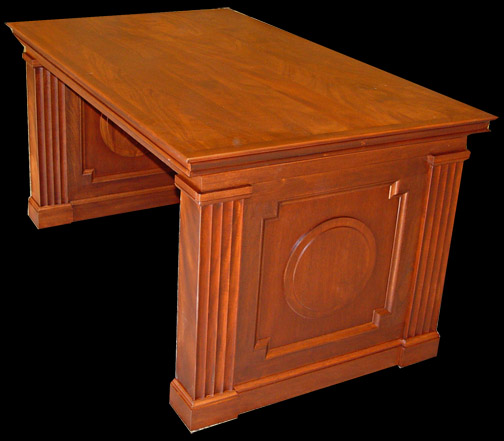 Left: Counsel Table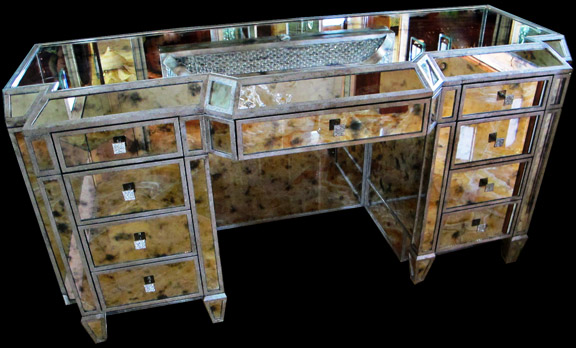 Above: Mirrored Vanity unit
Below: Mappa Burl desk & curio display unit / Western Red Cedar Bookcase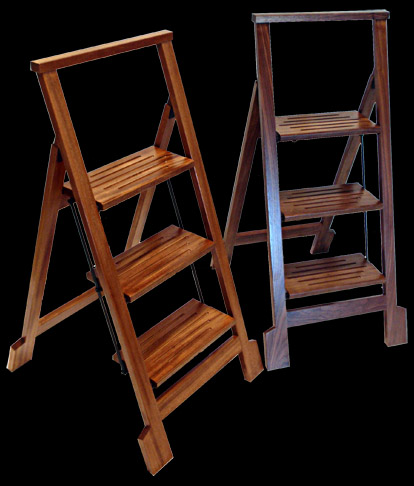 Above: Custom step ladders to match woodwork - African Mahogany Ribbon Stripe at left, North American Black Walnut at right.
W hen Quality and Service are what matters most...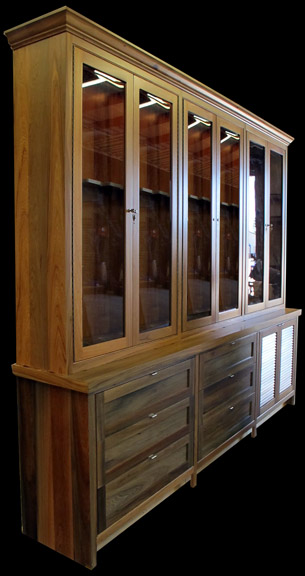 Sinker Cypress gun cabinet with Lexan doors and custom interior lighting.
Above & Below: Pommele Sapele cabinet with wrought iron & DecoGlass doors. Interior features Starphire glass shelves and access-activated LED lighting.
Formed 1-1/2" diameter 11 gauge DOM steel chromed chair base to replicate a 1970s Italian original.