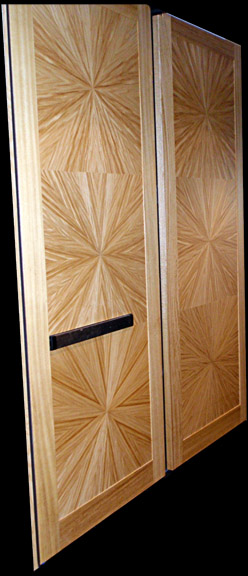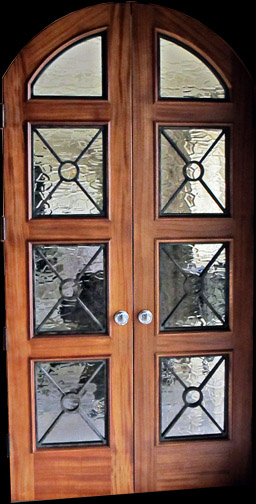 Top: African Mahogany Ribbon Stripe doors, casing, and barrel wood paneled hallway. Above left: Primavera hand-sheered sunburst veneer doors. Above right: African Mahogany doors with wrought iron and Flemish Glass panes.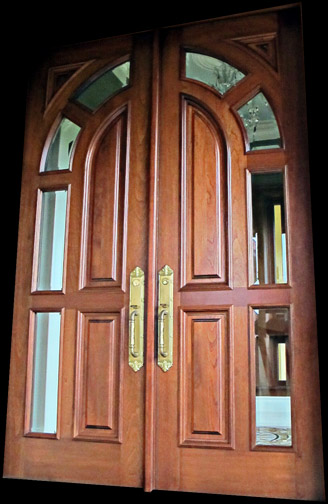 Above: Entry doors - Spanish Cedar with beveled glass panes.
W hen Quality and Service are what matters most...