Spring Hill College Fine Arts Building, renovated in 2007-08 incorporates new with old to create functional classrooms as well as gallery spaces for the Fine Arts Department. Design details include internally lit cherry trusses w/ 3Form inserts; 3Form Eclipse panels at the downstairs Lobby and at the stair handrails & risers; primary and secondary colored acrylic panels w/ gripper standoffs at windows on 1st floor; and custom built moveable canvas racks at classrooms.
Design: TAG Architects.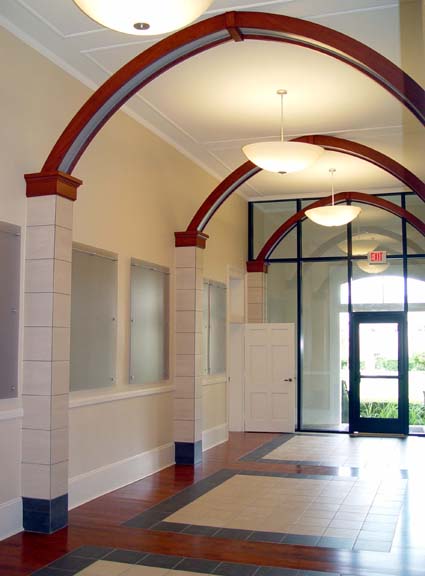 When Quality and Service are what matters most...