Custom lighting designs and installations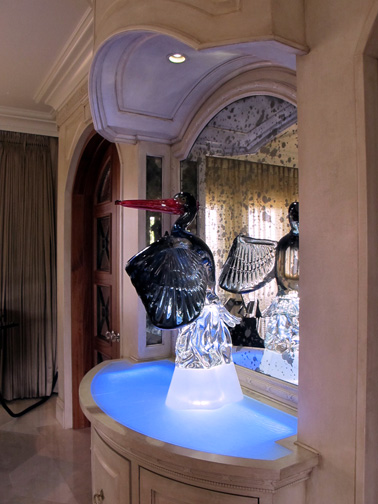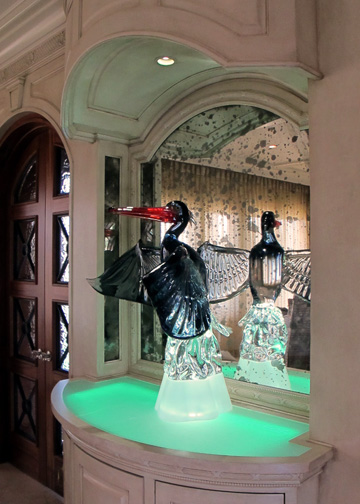 iColor® System with LED lights at Bendheim Glass countertop. Frosted acrylic base below Murano sculpture features LED uplighting.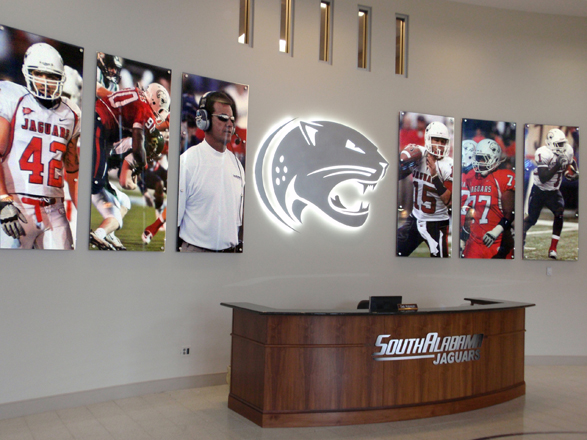 LED Halo-lit custom metal logo at Athletics Field House Lobby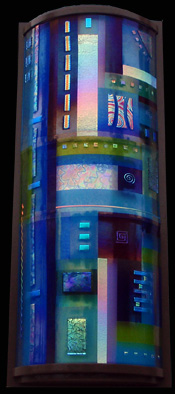 Custom metal frame & LED
Art Glass by Paula Marksbury
C
Backlit Onyx - LED with light-diffusing acrylic panels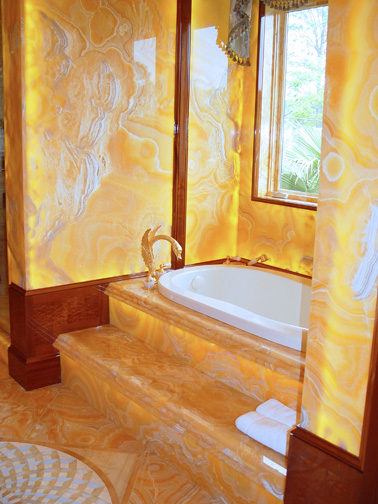 W hen Quality and Service are what matters most...